Volunteering- Poverty/Elderly/Children
Poverty
Feed the hungry, and help those in trouble. Then your light will shine out from the darkness, and the darkness around you will be as bright as noon. (Isaiah 58:10 NLT)
First Church of God serves meals each Tuesday and
Thursday from 3:30-5:30
. They need volunteers to help serve. If you feel you are being led in this area, please call Pastor Darlene Simpson at 520-887-9047.
Hope of Glory Ministries have been serving the homeless for 18 years with hot meals, pantry, hygiene, prayer, Bible study and direction to services. Hope of Glory Ministries has a goal of developing the Hope Center, an emergency shelter with on-site services for men, women, and children. If you would like to volunteer, please contact Betty Bitgood, Chairman, at betty@tucsonhope.org
Website: www.tucsonhope.org
The Primavera Foundation's programs and services provide a full range of opportunities to help people transition from poverty to greater well being and security.
Can your small group or church make lunch or dinner once a month or a few times a year? Please call
520-623-5111
to make a difference.
The Gospel Rescue Mission brings God's love to the least, the last, and the lost. Through the power of Jesus Christ, they serve the homeless and needy by providing for their spiritual, physical, emotional, and mental wholeness.
Market On The Move provides a farmers' market atmosphere at various locations throughout Tucson where partners and supporters of this program can come on a regular basis and make their $10 donation to receive up to 60 lbs. of fresh produce. There is no need to pre-register or pre-donate online. You can make your donation at the host sites listed below.
Emmanuel Baptist Church
Most Holy Trinity Church
Mount Zion Lutheran Church
Northminister Presbyterian Church
Pima Community College
Saguaro Canyon Church
Sahuarita Pecan Store
Santa Catalina Catholic Church
St. Ambrose Parish Church
St. Cyril Parish
St. Pius X Catholic Church
Sunny Side High School
Tucson Fellowship Bible Church
Vision Church
Every year, The 3000 Club members, supporters and volunteers help to –
• Rescue about 30 million pounds of fresh fruits and vegetables.
• Distribute over $45,000,000 worth of produce.
• Provide over 23 million meals.
• Help more than 460,000 families in need.
• Distribute fresh produce to more than 300 food banks and agencies across Arizona and throughout the United States.
Cross Roads Church supports and improves the quality of life for children, families, elderly and disabled by providing necessary resources for the East Tucson community. They provide food boxes, hygiene, and baby essentials.
Distribution hours are T-Th 9:00 am - 7pm and Saturdays from 12pm - 7 pm.
Abounding Grace
The volunteers for the food pantry spend time stocking the shelves, rotating the food, shopping for more, bagging and dispersing the food. The food pantry serves an average of 75 people a week. It is open Wednesdays, Thursdays and Fridays
from 9-11:30am
but closed on major holidays.
Vail Food Bank
The Vail Community Food Bank and Community Service Center is now open!
13190 E. Colossal Cave Rd. #130
Tuesday & Wednesday 9 a.m. - 2 p.m. Thursday 2 p.m. - 6 p.m.
We welcome volunteers and donation drives!
Greater Vail Community Services is a branch of Catalina Community Services, a nonprofit organization founded in 2000, providing assistance to residents in Northwest Tucson, Catalina, Oro Valley, Southeast Pinal County, Vail and neighboring rural communities.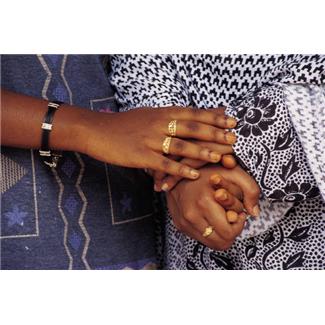 Elderly
The Spirit of the Sovereign Lord is upon me, for the
Lord has anointed me to bring good news to the poor. He has sent me to comfort the brokenhearted and to proclaim that captives will be released and prisoners will be freed. (Isaiah 61:1 NLT)
"Stand up in the presence of the elderly, and show respect for the aged. Fear your God. I am the Lord. (Leviticus 19:32
NLT)
Interfaith Community Services' mission is to
help Pima County seniors, individuals with disabilities and people in financial crisis achieve stable and independent lives through programs and services supported by staff, diverse faith communities and the community at large. Volunteers are needed to take the elderly to appointments, deliver mobile meals and help in the food bank. The food bank's hours are 9:00am - 1:00 p.m. M- Sat.
Phone:
520-297-6049
Children
"No, this is the kind of fasting I want: Free those who are wrongly imprisoned; lighten the burden of those who work for you. Let the oppressed go free, and remove the chains that bind people. (Isaiah 58:6 NLT)
"Give justice to the poor and the orphan; uphold the rights of the oppressed and the destitute. (Psalms 82:3 NLT)
Sold No More provides protection and restoration for victims of child sexual exploitation.
Higher Ground is an after-school program for lower income youth who are living on the south side of Tucson. It is currently being held at Valencia Middle School with expansion planned to other schools. The program provides mentors to help students grades K - 8 with their homework and additional recreational activities including sports, dance, art and music. The program runs Monday through Friday, 2:30 to 6:30 p.m.
The Tucson Refugee Ministry inspires and empower church groups to meet the needs of Tucson's refugees. TRM partners with refugee resettlement agencies, trains volunteers, models transformational relationships and provides opportunities to build relationships with refugees.
Gap Ministries
Backpack2School
Gap plans to give out 10,000 backpacks filled with school supplies and they can't do it without YOUR HELP!!!
God has opened the door to serve TUSD and they are working along with the Mayor's office and the TUSD Superintendent's office to do an event at the Tucson Convention Center for 16 TUSD Schools! The schools we will be serving are: Blenman, Bonillas, Carillo, Cavett, Drachman, Holladay, Hollinger, Howell, Manzo, Mission View, Myers/Ganoung, Ochoa, Pueblo Gardens, Roberts/Naylor, Robison, Tolson
There are many more Title 1 schools in TUSD, but these were chosen for 2013. God willing, (and with the support of many local churches) they can add more next year.
They are also still planning events for Flowing Wells (Centennial, Homer Davis, Walter Douglas, Laguna,) and Amphi (Coronado, Nash, Holaway, Keeling, Prince, Lulu Walker, Rio Vista)
They NEED your help to hand out 10,000 backpacks and to throw 3 carnivals for over 40,000 people (families of the 10,000 kids). Please contact me or Meagan if you want to partner with us. See the attached flyer for all the details - we also need $100,000 this year ($10 per child covers backpack, supplies and carnival) and we are trusting in God's provision. Please pray for how He wants to supply the needed funds for this.
Tiane Kennedy, Public Relations Director
Haven Totes- Please see programs page.
Christian Family Care Events for Awareness and Support
For the Foster Care and Adoption calendar, visit the agency calendar.
For more information on the event below, email
jcruz@cfcare.org
. For other information and volunteer opportunities, please contact Penny Pretti, office manager, at
Penny@cfcare.org
. Christian Family Care really needs childrens' Bibles for their foster children. The majority of the children are between the ages of 2-10. They also need teen Bibles. Thank you so much for your help!
August
TBA
Back-to-School Bowling Bash is
Coming to a Brunswick Bowling Alley Near You!
Create "Life Books" for Children
Do you like to scrapbook?
Many children in foster care often do not have a sense of family history because they have moved from home to home or their parents did not take pictures of them. Volunteers create life books – scrapbooks – that foster children keep with them no matter where they move. Donations of scrapbook supplies are also welcomed.
Office/Clerical/Handyman
Volunteers are needed to answer phones, help with special mailings, make telephone calls, file documents, proof read documents and publications, and a variety of handyman and fix-it jobs. Call today to discover how you can help.
Adopt a Foster Family for the Holidays
Each holiday season 200-300 children in foster care may not receive a Christmas present or an Easter basket. We help the children to compile a "wish-list" that will help you to purchase and wrap a gift for a child.
CFC / Church Liaison
As we continue to reach out for more visibility within churches, we need volunteers to act as a liaison representative within each church. Please consider filling this position at your church.
Respite Care for Foster Parents
Our respite program provides much needed "breaks" for our foster parents. For more information about the benefits of this much appreciated program contact
520 296-8255
in Tucson.